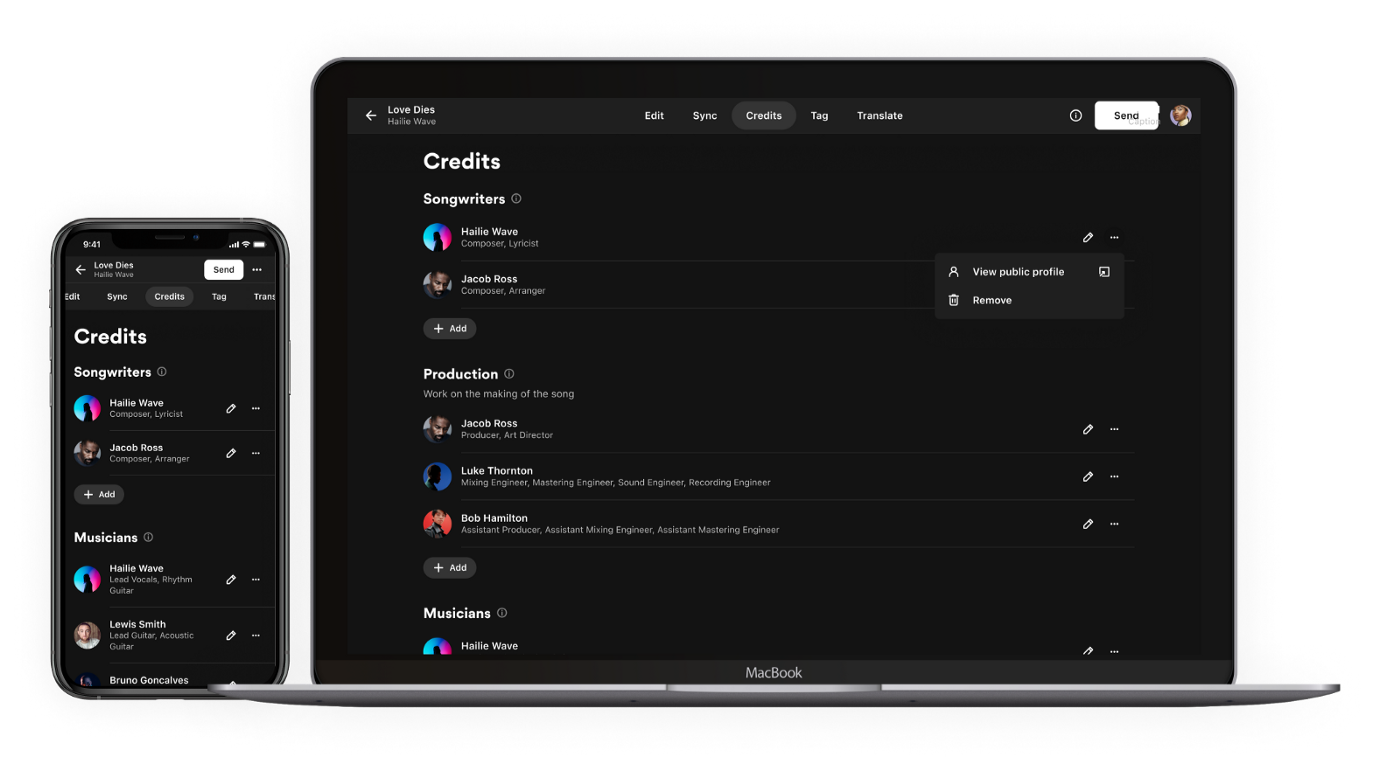 DATE:

AUTHOR:

Musixmatch team
✍️ Studio
🎙️ Pro for Creators
Add credits to your songs on Musixmatch Pro
DATE:
AUTHOR: Musixmatch team
Musixmatch Pro helps you create your official music portfolio
Showcase all the songs you've worked on and market yourself in the music industry. All your credits, verified and trustable for everyone.
As a music creator or representative (label, artist manager, publisher) you can join Musixmatch Pro and get control over your credits, making them the official source for everyone.
Your credits will be distributed to Google and shared across key music industry entities such as labels, publishers and streaming services.
Learn how to add credits on Musixmatch Pro.

👉🏻 Read more from our blog post: Giving credit where credit is due