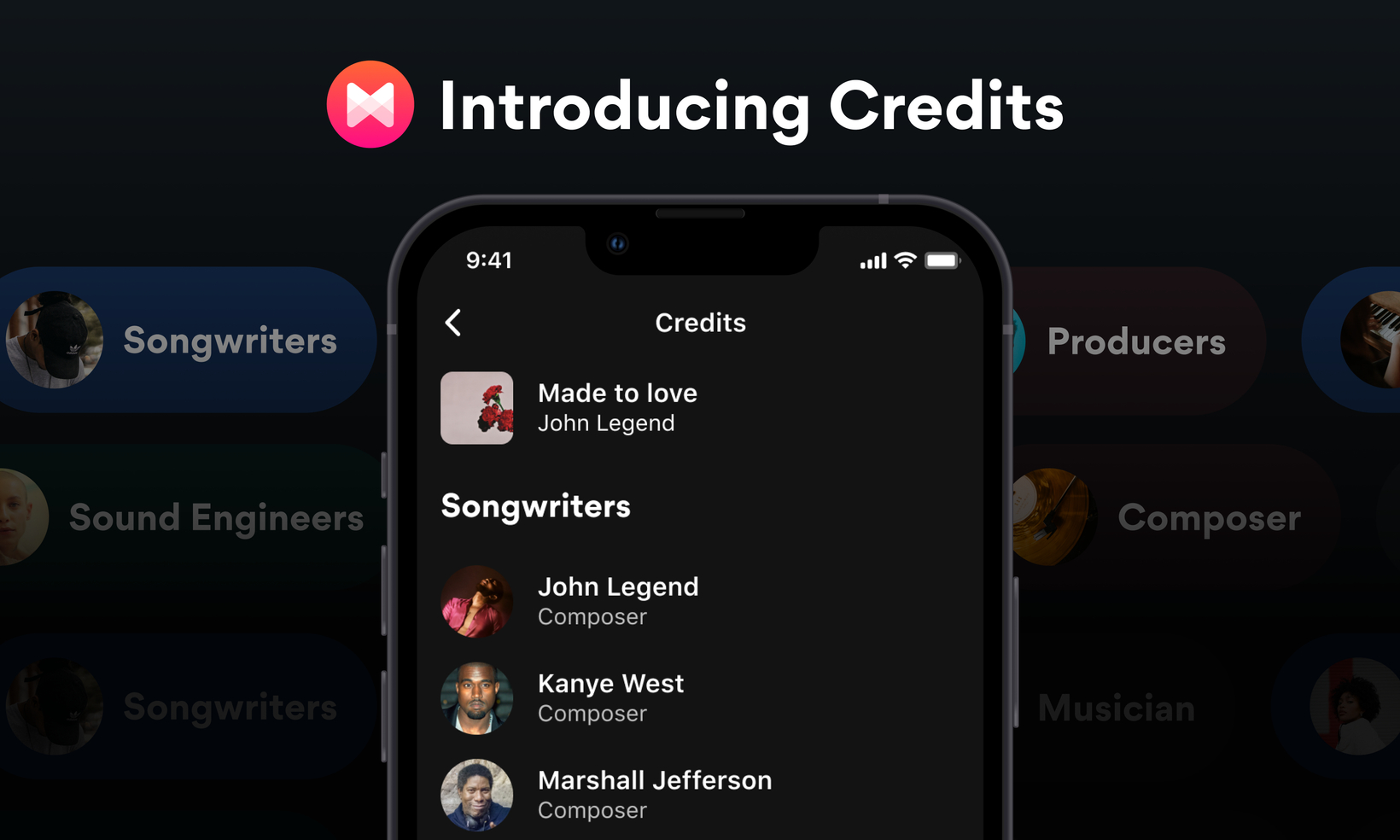 DATE:

AUTHOR:

Musixmatch team
Have fun by navigating music credits with the app.
DATE:
AUTHOR: Musixmatch team
You can now read the music credits and navigate through them unlocking a new way of music discovery.
How to open the music credits:
Open the options menu from the lyrics view

Click on the "Credits" menu option
This feature is available on the last iOS Musixmatch app and will be available on the Android app soon (Read the official blog post).
Are you a music creator? Join Musixmatch Pro and get the credits for your music.